Goodyear Eagle F1 Asymmetric 3 SUV - SoundComfort Tyres Available in Newry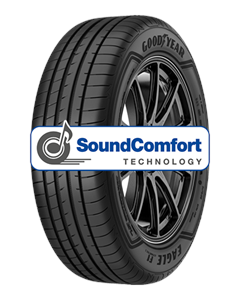 Eagle F1 Asymmetric 3 SUV - SoundComfort
Short braking distance in wet and dry conditions
Thanks to ActiveBraking Technology, our SUV tyre's contact with the road is increased when braking, so you can stop in a shorter distance in both wet and dry conditions.
Powerful grip
The Eagle F1 Asymmetric 3 SUV is made with a unique Grip Booster compound that increases the tyre's stickiness with the road surface, for powerful grip.
Stable handling at higher speeds
This robust, lightweight tyre features SUV-Optimized Construction Technology, delivering improved handling, stability and tread wear and reduced rolling resistance.